Dov Hikind: Hasidic Jews Attacking A Black, Gay Man 'Sounds So Out Of Character'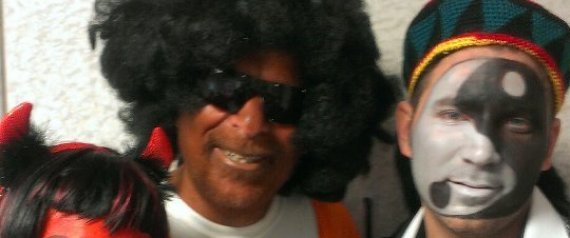 A 22-year-old black, gay man was left with a broken eye socket and torn retina aftermore than a dozen men violently attacked him in Williamsburg earlier this month, NBC New York reports.
Taj Patterson, a fashion student, said the men wore clothes typically worn by Hasidic Jews and allegedly shouted anti-gay slurs during the assault.
"I'm walking down some block by myself and then the next thing I know, I'm surrounded by a group of Hasidic Jewish men and they're attacking me," Patterson told The Daily News. "I was alone. I was an easy target. I'm black. I'm gay, a whole slew of reasons."
Reports also indicate that Patterson was intoxicated at the time of the attack.
As of this time, no suspects have been identified, but the NYPD said the alleged attack was being investigated as a hate crime.

Dov Hikind, the same New York state assemblyman who wore blackface to a Purim party earlier this year, is dismissing Patterson's accusations as "bizarre" even though "something clearly happened" to him.
Hikind said such violent behavior "sounds so out of character" for Orthodox Jews.
The assemblyman has, however, recently raised alarm over a series of alleged "knockout" attacks by blacks targeting Jews in Brooklyn.
"It so happens that literally almost every single victim in New York has been Jewish and almost every single perpetrator has been black," he told Fox News. "It's not my job to say is it racial or not. At this point, it hardly matters."
On Tuesday City Councilwoman-elect Laurie Cumbo apologized for comments she made last week in which she said "knockout" attacks could be caused by black Brooklyn residents' resentment of Jewish 
(Source: The Huffington Post)